V I S I O N S

<!================BEGIN NAV BAR======================>
---
---
<!================END NAV BAR======================>
Ghost Towns
Take Only Pictures, Leave Only Footprints

Texas, with its wide open spaces, frontier history, oil booms and busts, and ranch lands is ripe ghost town country. Former sites of human habitation are scattered across the state, from the woods of East Texas, to the plains of West Texas, and from the gulf coast to the panhandle.
Some towns in Texas are long dead and buried, leaving little behind save a cemetery sign on a stretch of two-lane highway. Others linger, with half empty downtowns, run-down antique malls, and fast food and beer joints out on the bypass.
Armed with a old gas station map, a couple of books, and a camera or two, we head into the countryside looking for the abandoned homes of our ancestors. We dig through what remains of their lives, perhaps fishing for a connection to our past.
A prime source of information are T. Linday Baker's excellent books, "Ghost Towns of Texas" and "More Ghost Towns of Texas." There are also numerous internet sites on the many ghost towns, abandoned airfields, and military sites scattered throughout the state.
A recent trip through the counties of Denton, Wise, Decatur, Jack, and Young introduced us to mansions, remote cemeteries, abandoned mineral springs and grist mills.
These images were shot with a Canon S2-IS digital camera, then processed with the Gimp for contrast, toning, and resolution adjustment. They are displayed at 75 DPI.
Waggoner Mansion, Decatur, Texas
(Far East Main Street)
Located across the railroad tracks from downtown Decatur, Texas, the Waggoner mansion, also known as "El Castile," was built in 1883 by Wise County rancher Daniel Waggoner (1828-1902). The sixteen room limestone mansion features wrought iron details and stained glass windows, and is capped by an ornate cupola. Daniel Waggoner was the father of Fort Worth Cattle Baron W. T. Waggoner, who constructed Thistle Hill in Fort Worth for his daughter Electra. Electra married Albert Buckman Wharton at El Castile in 1902 (Sources).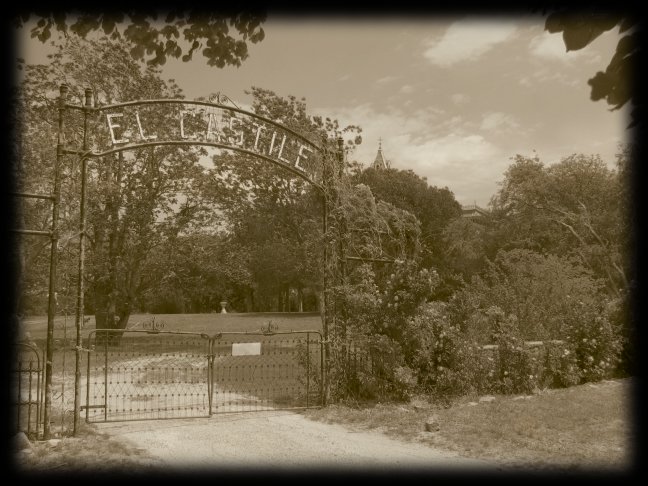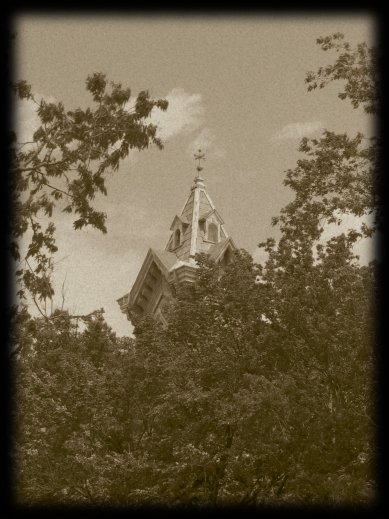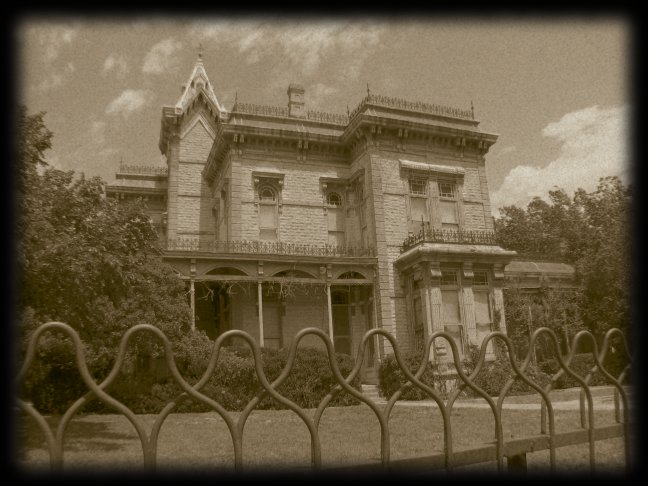 Dark Corner Cemetery, Jack County Texas
(off US 380 between Jacksboro and Graham)
Dark Corner cemetery is located some distance south of US 380, between Jacksboro and Graham. The cemetery is located on the banks of Salt Creek. Records indicate a community called Dark Corner existed in Jack County in the late 1800s, presumably in the vicinity of the cemetery.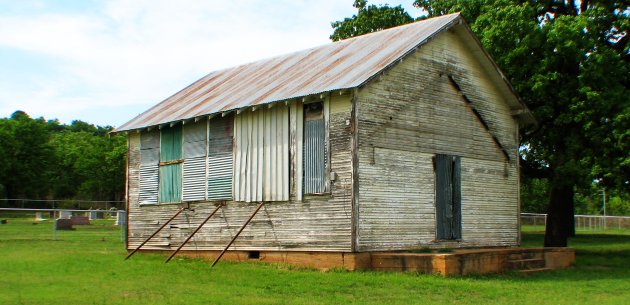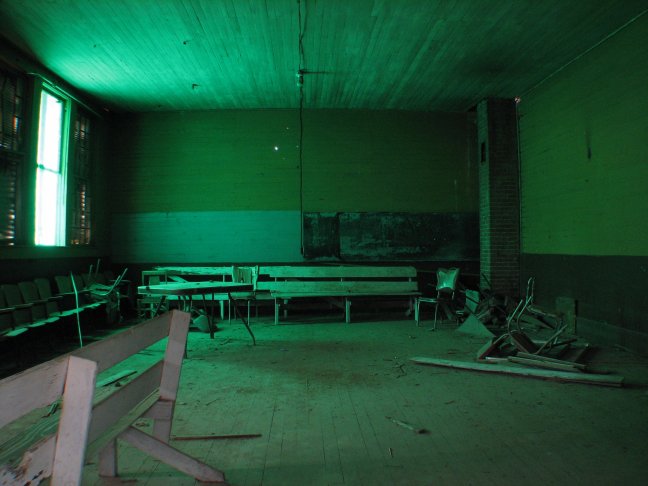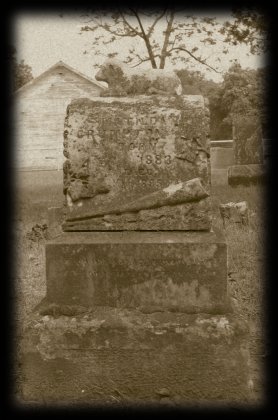 South Bend, Young County, Texas
(Texas 67 and FM 701, Southwest of Graham)
South Bend was a small farming community on the banks of the Brazos until a brief oil boom in the 1920s. Today South Bend consists of a handful of houses at the intersection of SH67 and FM701, and a cluster of abandoned buildings at the site of a nearby hot water well. About a third of the remaining structures in town are inhabited, but someone takes pains to keep much of it mowed.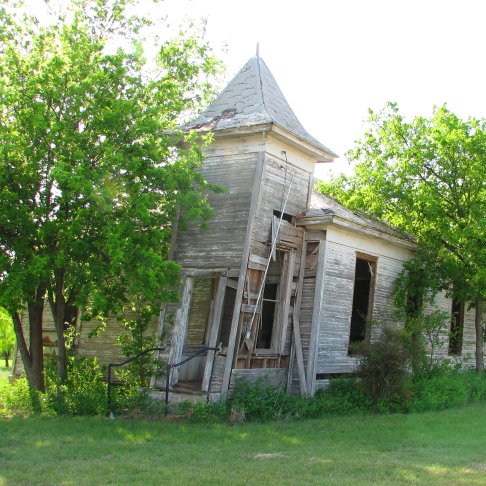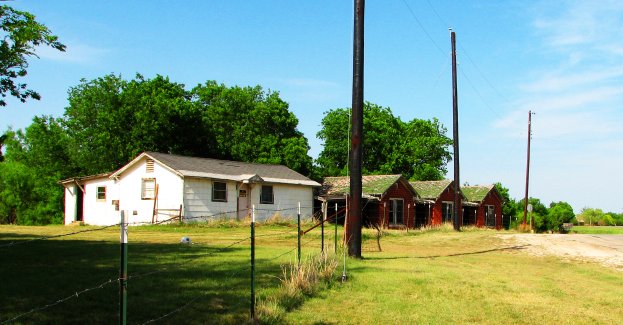 Stovall Hot Wells, Young County, Texas
(NE of Southbend, Across the Brazos)
In 1929, an oil well a little outside of South Bend came in in mineral water. When word of the water's mysterious curative powers spread, the owner of the well, Eugene Stovall, founded a spa at the site. The spa operated until the bathhouse burned in 1994.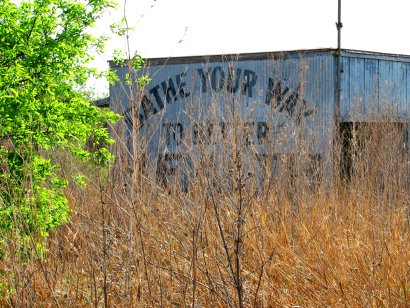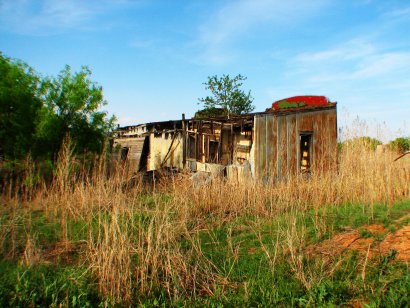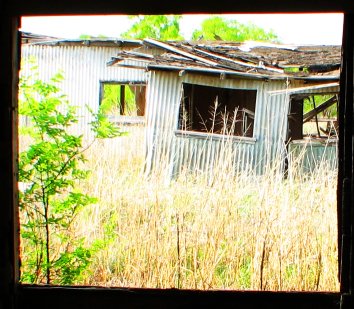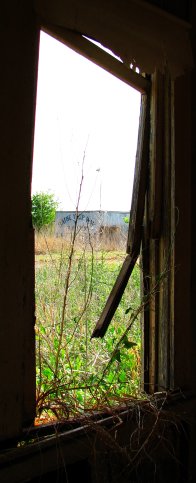 Donner Mill, Eliasville, Young County, Texas (2006)
(FM701 & FM1974, On The Clear Fork of the Brazos)
Eliasville, considered one of the most picturesque ghost towns in Texas, was settled in the 1870's when a small community grew up around the headquarters of the J. L. Dobbs ranch. A store was opened in 1878 by Elias DeLong, and the town was later named for him. Two early residents were the Donnell brothers, William Leander Donnell and Thomas Franklin Donnell, who established a grist mill on the Brazos River on the west side of town.
Eliasville experienced an oil boom in the 1920's, and grew to a peak population of approximately 1500. Declining oil production, along with the modernization of agriculture, have reduced the population of Eliasville to under 100 today.
These photographs show the Donnell grist mill in 2006. The mill was established in the late 1800s, and served the community for decades. It burned in 1927.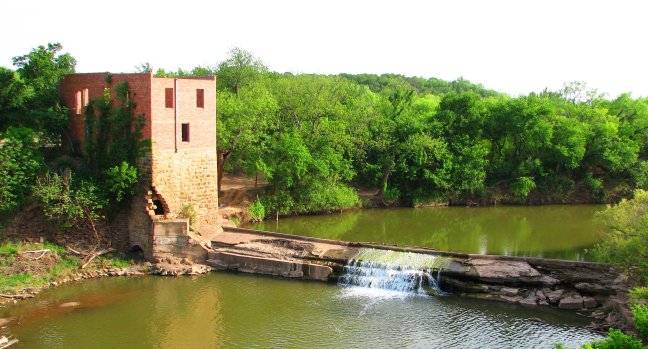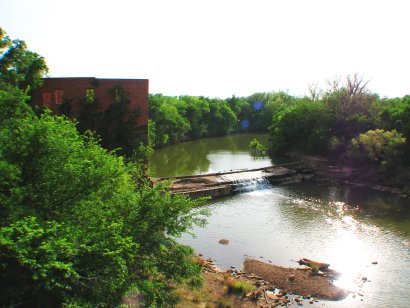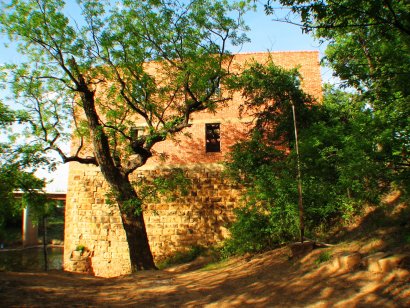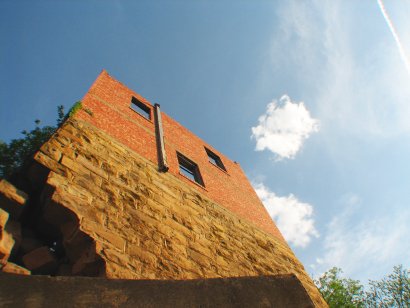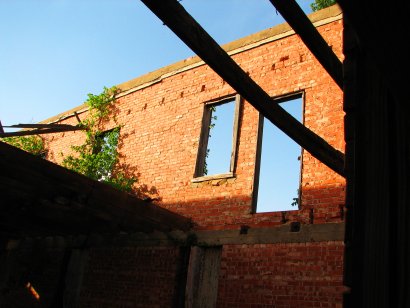 Sources:
Baker, T. Lindsay T. More Ghost Towns of Texas. University of Oklahoma Press, 2003.